The Resource One Aboriginal
Business Association (ROABA)
Business Directory
Location Map
Business Directory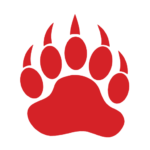 The Resource One Aboriginal Business Association (ROABA) is a non-profit organization that consists of Aboriginal Businesses, committed to networking between membership, enhancing industry communication, and promoting business for the betterment of all people in the region.
Our association ensures that all Full Members are qualified by at least 51% Aboriginal ownership and are local to the Resource One area.
Our Vision

Promoting Aboriginal Business, Stakeholder and Industry Communication and Business Development.
Our Mission

Aboriginal Business in partnership with industry; enhancing opportunities by supporting the economic development of Aboriginal people in the Resource One area.
Our Corporate Values

ROABA values long term relationships with Full and Associate members. ROABA ensures that their Full members are at least 51% Aboriginal owned and majority controlled businesses.
Industry Partners
We've partnered with companies interested in working with, and promoting
Aboriginal businesses local to the Resource One area.
Latest News
Keep up to date with the latest news from our organization and
our members. Check back often for updates!