Category ServicesConstruction
Business Details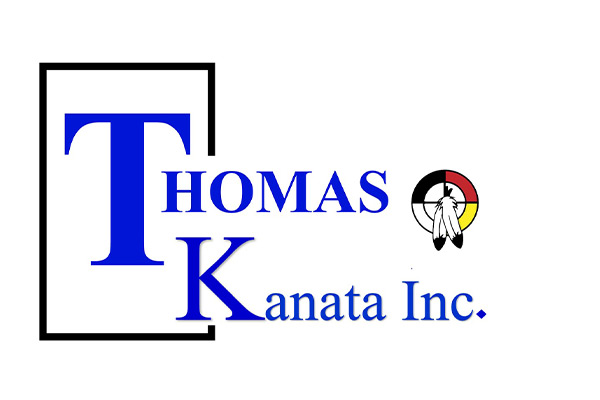 Thomas Kanata Inc.
55 Wolf Drive
Redwood Meadows, Alberta T3Z 1A3
Tel: (866) 441-3666
Email: info@thomaskanata.ca
Business Category
Services > Construction
Business Description
THOMAS Kanata Inc has the resources and infrastructure to perform any size contract safely and in a timely manner. Our database contains the name of thousands of skilled workers. Meanwhile, we rely on leading edge technology and equipment to deliver quality results.
Our mission is to be the contractor of choice where the project needs to be delivered safely, on time, and on budget regardless of location or size. We achieve this while providing training and employment opportunity for all Indigenous People whether on reserve or off.
THOMAS Kanata Inc. is an Indigenous owned, multidisciplined contractor without any trade affiliations. We specialize in industrial construction and facility maintenance to these industries in Western Canada:
Oil & Gas, Petrochemical, Mining, Power, LNG, Pulp & Paper
Our contracting solutions include direct hire Scaffolding, Mechanical Insulation, Insulation Soft Covers, and Electrical & Instrumentation services. Along with our direct hire activities, THOMAS Kanata also has a group of pre-vetted strategic Indigenous contracting partners for other disciplines such as mechanical, civil, coatings etc. We offer a complete turnkey service group for any industrial construction, commissioning and maintenance activities regardless of location or size.
THOMAS Kanata is owned and operated by members of The Frog Lake First Nations Reserve which is part of The Confederacy of Treaty Six First Nations and situated in the local Cold Lake area in Alberta, next to the others such as The Cold Lake First Nations.
The partnership between THOMAS Kanata and THOMAS Group creates a unique company that is Indigenous owned, Indigenous operated, Indigenous staffed, and certified by the Canadian Council for Aboriginal Business. This partnership combines the high standards for safety, professionalism and proven track record of THOMAS Group with the Indigenous resources of THOMAS Kanata to create a company that is unparalleled in the construction industry.
Business Location