Category ServicesCommunity
Business Details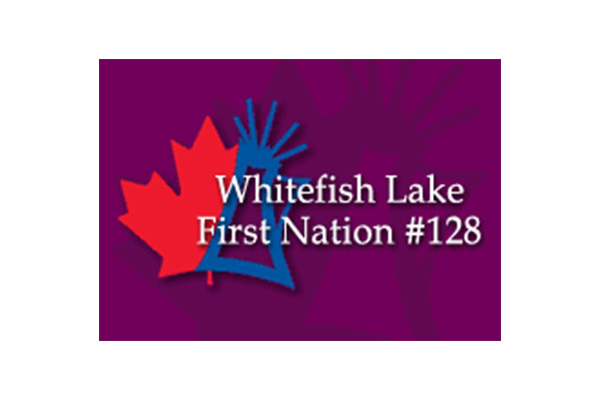 Whitefish Lake First Nation #128
PO Box 271
Goodfish Lake, Alberta T0A 1R0
Tel: 780-636-7000
Email: rene.houle@wfl128.ca
Business Category
Services > Community
Business Description
Our Community is home to approximately 2378 members of which 600 are off-reservation and 1778 reside on the reservation.
Whitefish Lake First Nation #128 community is located in the northeastern part of Alberta covering 50 sq kms. Just 220 Kilometers NE of Edmonton, 90 Kilometers NW of St. Paul and 68 Kilometers West of Bonneyville, Alberta.
Whitefish Lake First Nations #128 is a community discovering its potential. With a rich history of resiliency and determination, we have embraced the challenge of economic renewal as an opportunity to enrich the lives and brighten the futures of each and every member of the community.
Strong leadership, a tradition of excellence and the ability to recognize opportunities is creating a reputation as a vibrant, independent and self-governing community.
Every decision, every project and every new skill enhances our ability to take on new challenges and expand the scope of what we can accomplish.
Business Location